Hosting for sites in high demand
Superior performance, strong security and unbeatable application knowledge with great support.
At Synotio, we take WordPress seriously.
What are the benefits?
As the designated hosting provider for Angry Creative, Synotio is able to deliver websites with:
Scalability
Our architecture is built for scalability. We've successfully handled sites that ramp from ~50 concurrent users to 7000 in less than 15 minutes.
Adaptability
We optimize your application and adapt the solution to your operational needs.
Uptime and SLA
All sites are monitored 24 hours a day, 7 days a week with automatic alerts sent directly to on-call technicians. Any alerts are acted on according to SLA.
Managed
Together with Angry Creative, we handle both application updates and system updates for you.
Deployment
All deployments to both test environments and production are audited and scripted, ensuring maximum predictability when new code is sent out to avoid incidents.
Automatic CI jobs
Using the CI system, tests and optimizations can be carried out automatically. With automatic tests, you avoid functions unexpectedly stopping working.
Single Sign On
We are able to do integrations with LDAP/SAML, for example for use in intranet applications. If needed, we can also set up IPsec tunnels to carry sensitive authentication traffic.
Security
We collect intelligence from all sites we host and use it to block security threats before they reach your site. Through our partnership with CloudFlare, we also recommend their WAF solution to stop more advanced threats.
What can we do for you?
Select the plan that fits your business best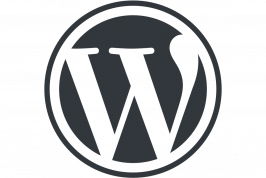 WordPress (CMS)
In our basic plan, you get redundant web servers with load balancing, an SLA of 99.2% and monitoring of your site around the clock.
We recommend adding CDN, DDoS protection and WAF using the CloudFlare Pro Plan.
Recommended for up to 40 000 unique visitors per month.
EUR 150 / month

EUR 170 / month
(with CF Pro, one domain)
WooCommerce
In our WooCommerce plan, you also get Elastic App Search for a much better search and filtering experience. We've also thrown in ImgProxy for image optimization on the fly.
On top of that, the SLA has been increased to 99.5%
Recommended for up to 100 000 unique visitors per month.
EUR 250 / month

EUR 270 / month
(with CF Pro, one domain)
Enterprise
Have even bigger needs?
On enterprise plans, we can offer:
SLA up to 99.95%
Redundant datacenters
Dedicated hardware/instances
Extreme performance
High backup retention
Automatic performance testing
MySQL slave for BI systems
and much more!
Need disaster recovery as well?
We help you achieve enterprise processes for hosting and managing WordPress
Our solution is tailored to WordPress and the system requirements that are set to be able to scale at a high level while maintaining high security and limiting regression errors.